SUDAN/SOUTH SUDAN -
3 Jun 2013
Money Monday: 5 key stories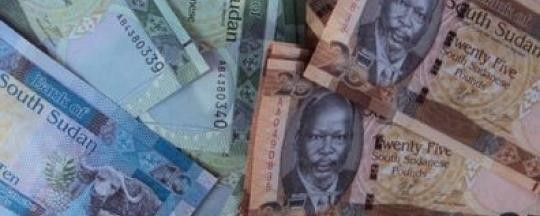 A weekly round-up of journalism about economic events in the two Sudans:
Ethiopian official: Report finds Nile dam won't significantly affect Egypt, Sudan (Associated Press, 2 June) – A study has downplayed the potential downriver impact of the 6,000 megawatts Grand Ethiopian Renaissance Dam, which will be Africa's largest hydroelectric power plant when completed.
Darfur tribes clash over gum arabic production, 64 killed (Reuters, 30 May) – Fluid gum cut from acacia trees is one of Sudan's most important exports. Part of the output is being smuggled over the border into Chad.
SDG157 Million for Gezira Scheme Infrastructures (Sudan Vision, 2 June) – Federal Minister of Agriculture Ismail Abdul-Halim Al-Mutaafi announced his support for annual agriculture subsidies.
Our Man in Sudan (video) (Al Jazeera, 30 May) – Former Wall Street banker Phil Heilberg, who has invested in land in South Sudan, says "I'm not an NGO. I'm there to make money. That's my specialty."
Roads boss arrested over misuse of Juba Kajo Keji road funds (Sudan Tribune, 31 May) – Rex Abdalla Nicholas was arrested for ignoring a summons by the South Sudan Anti-Corruption Commission. He is blamed for 'shoddy' work on the road to Kajo Keji five years after a contract was awarded.