SUDAN/SOUTH SUDAN -
11 Mar 2013
Money Monday: 5 key stories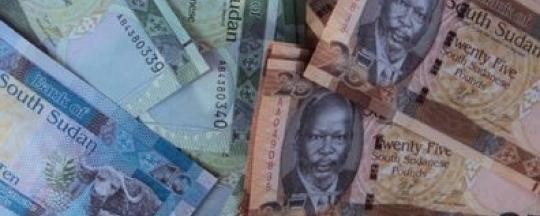 Petronas net profit slumps (Wall Street Journal, 7 March) – The Malaysian company lost around 120,000 barrels of oil a day in output last year from South Sudan, contributing to a 17% slide in its global profits.
Forex shortage threatens Sudan's largest flour company (Sudan Tribune, 10 March) – Sayga Flour Mills, part of DAL Group, cut its production 50% owing to foreign currency shortage.
Sudan says it satisfied all conditions for debt relief under HIPC (Sudan News Agency via Sudan Tribune, 7 March) – Finance Ministry Undersecretary Yusuf Abdulla al-Hussein told a visiting World Bank delegation that Sudan should be eligible for debt relief under the Heavily Indebted Poor Countries (HIPC) Initiative. The national debt should reach $45.7 billion in 2013, according to the IMF.
Traders importing goods to South Sudan without license to pay 20% fine (UN Radio, 6 March) – Speaking at the Nimule border checkpoint, the Commerce Undersecretary Simon Nyang Anei says "we give 20% as a punishment" for those without licenses, in addition to customs dues.
President Bashir invited to Arab summit in Doha (Sudan News Agency, 10 March) – The Sudanese president received an invitation from Sheikh Hamad bin Khalifa Al-Thani to participate at the Arab summit at the end of this month in the capital of Qatar.