Misseriya pastoralists migrating into Northern Bahr al Ghazal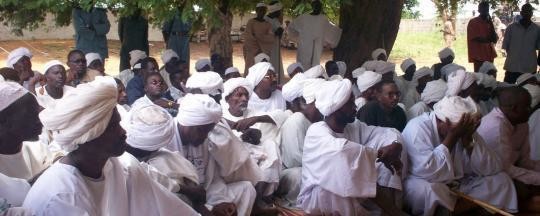 The Misseriya Arab tribe has begun its seasonal migration of cattle into Northern Bahr al Ghazal after the signing of a migration agreement with local leaders last week.
The herders are expected to stay with their herds up to five or six months in the northern border state of South Sudan, after which they will take them back to their homeland in West Kordofan of Sudan.
Dinka Malual, the natives of Northern Bahr al Ghazal, held a three-day peace conference with the Arab pastoralists in Aweil East County last week. Leaders of the tribes meet annually in order to set herding routes, discuss blood compensation in the event of any killings, and set up mechanisms for dealing with disputes.
In an interview with Radio Tamazuj on Tuesday, Commissioner of Aweil East County Awet Kiir Awet described the agreement as a success and emphasized there were no problems between the two communities.
"Praise God the agreement was settled well, and now they're moving. Now their livestock are arriving on our territory. There's no problem, they're okay there," said Awet.
He said the herders were moving livestock into the South Sudanese border area: "This morning they called me, they told me tomorrow they'll be arriving at a place called Rumaker."
"There wasn't any problem last year," said the official, pointing out that the peace conference last week was well attended by many Misseriya representatives.
The commissioner said the agreement was signed by 15 Dinka Malual leaders and 20 Misseriya leaders. The deal does not involve the government but rather is between the tribes directly.
Related coverage: Women and youth join Misseriya-Dinka peace building (30 Jan.)