Misseriya leader warns against 'exploitation' of youth in fighting SRF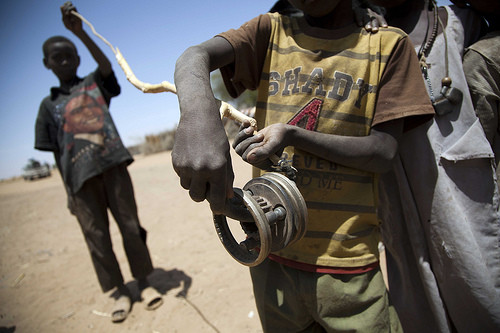 Misseriya leaders in South Kordofan have warned the Sudanese government against recruiting civilians to fight the rebel coalition, the Sudan Revolutionary Front (SRF).
A Misseriya leader and member of Sudan Liberation Movement - Minawi faction, Ali Al-Busairi, claimed in an interview with Radio Tamazuj that, in the areas of Al-Mujlad, Babanusa and Meiram, a number of Misseriya youth are being recruited in order to fight the SRF.
Reflecting on the losses suffered the Misseriya community during the Sudanese civil war, he also warned civilians against 'allowing history to repeat itself.'
"The National Congress Party government is exploiting … the Misseriya elements to fight the Sudan Revolutionary Front. But I am telling the NCP government that nobody will be deceived twice. Enough members of Misseriya have lost their lives during the civil war with South Sudan under the pretext of protecting the Islam religion and whoever was killed in South is a martyr and will immediately enter paradise in which Misseriya lost thousands of youths and men leaving thousands of widows and orphans without any care or food nor any basic service been delivered to them as a reward, this is why I am saying that Misseriya sons will not again attempt to fight SRF forces," Abbas claimed.
The SRF are currently fighting the Sudan Armed Forces in South Kordofan and Blue Nile states, where the SPLA-N have been engaged in civil conflict since 2011 and 2012, respectively. South Sudan recently confirmed that it is not supporting rebel groups in Sudan, despite having been accused of doing so in the past.
File photo by Albert Gonzalez Farran/ UNAMID