Misseriya in Miram ready for talks, concerned for arrested leader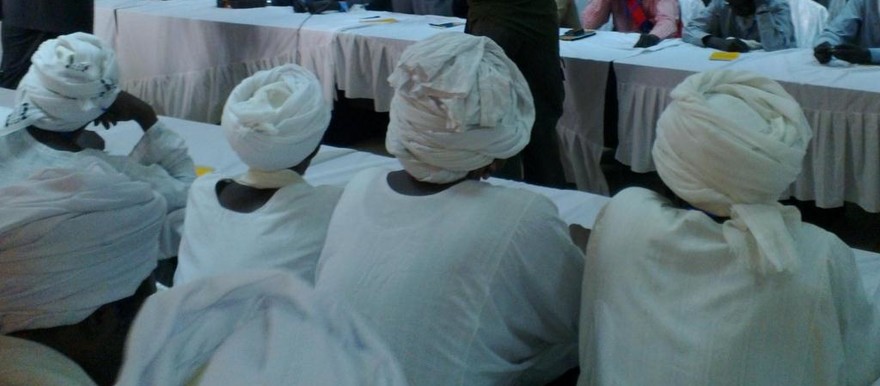 Misseriya leaders in Miram in South Kordofan have formed committees to attend a peace conference with Dinka Malual leaders. The tribal leaders aim to review events that happened during the last migration and to restore the agreements that were signed previously between the two tribes. Meanwhile, many Misseriya tribe members have complained because of the continued detention of leaders Ibrahim Marek and Adam Abdurahman Dogshum.
A leader from the Misseriya tribe Ali Mohammed Beseiri stated in an interview with Radio Tamazuj that the Misseriya tribe members in Miram are committed to preserving the historic relationship between Northern Bahr Elgazal and the Misseriya. Beseiri also added that there are committees who have headed from Miram to Northern Bahr El Ghazal to meet with heads of the Dinka Malual to oversee the implementation of the agreements signed between the two sides early this year in Aweil regarding the re-opening of the borders for trade and cattle-grazing.
Beseiri also stated that the roads have been blocked throughout the time of open conflict between two countries South Sudan and Sudan. The latter party closed the border, disrupting trade and co-existence between the two sides that had signed the peace agreement.
The Misseriya leader warned that the biggest concern that the Misseriya in the region have is the arrests of Miram Peace Committee chairman Adam Abdurahman Dogshumand and Ibrahim Marek. He stated that the two have been detained for nearly three months and their locations remain unknown.
But he stressed that the Misseriya are committed to peace despite the violence carried out by the ruling party. He also added that there are attempts by the Misseriya to open the border for trade and co-existence along the border.