Misseriya clans sign reconciliation document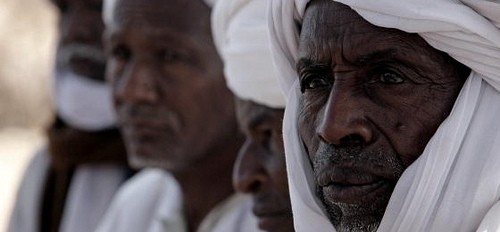 Misseriya chiefs have signed a reconciliation document to end sectional feuding in their homeland in western Kordofan, concluding a peace conference held in the neutral town of Ed Daien in the neighbouring region.
The government gave its backing to the peace process, aiming to stem a tide of social unrest in south-western Kordofan and defections of armed tribesmen to the insurgents.
Vice President Al Haj Adam Yusuf and Interior Minister Ibrahim Mahmoud Hamid officially adopted the reconciliation document, which was signed by chiefs of the Misseriya clans of Awlad Heiban, Awlad Surur and Matanin in Ed Daien of East Darfur last Friday.
The signing ceremony was witnessed by Minister of Decentralized Governance Hassabo Abdel Rahman, South Kordofan Governor Ahmed Harun and East Darfur Deputy Governor Ahmed Kibir.
In a joint statement, the signatories affirmed their intention to comply with all provisions of the agreement and enforce all of all what was agreed, including the payments of blood money.