Minister denies delay in oil production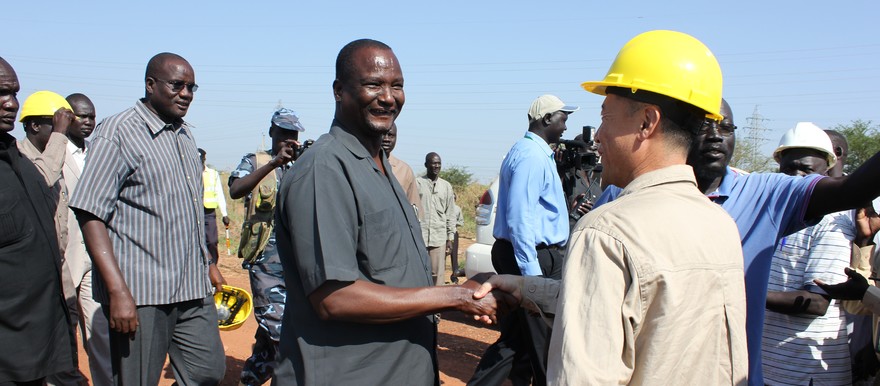 The Minister of Information of South Sudan Barnaba Marial Benjamin denied reports that the resumption of oil production would be delayed. His remarks to Radio Tamazuj on Sunday contradict reports by Sudan Tribune website and UN Radio Miraya.
"No, we didn't announce the closure of the oil production," said the minister.
Sudan and South Sudan agreed on 27 September to resume oil production and export South Sudan's oil via pipelines through the north.
The head of the state-owned Nile Petroleum Corporation (NilePet), Paul Adong, was quoted on Sunday as saying oil production "has been rescheduled because the Sudanese government wants security arrangements to be concluded first." Adong was a delegate to negotiations in Khartoum last week.
But the information minister told Radio Tamazuj, "The preparation for resuming oil production is according to the Addis Ababa's agreement. The preparation is still continuing and we didn't receive any official written letter from the Republic of Sudan concerning that issue and what they said to our delegate is another thing but on our side everything is going according to the agreement."
"We are supposed to implement the Addis Ababa agreement, which says that the oil must be opened, so our position is that the oil must be opened," he added.
Barnaba Marial elaborated that the rebellions in South Kordofan and Blue Nile would not interfere with the oil agreement. He said that according to the agreement, "It's the responsibility of the Sudan government to negotiate with its citizens and that is clear."
He noted, though, that defense talks are continuing between the two countries.
Photo by Radio Tamazuj: A Chinese oil executive with Unity State Governor Taban Deng Gai.