Mine Action Authority warns of collection of scrap metals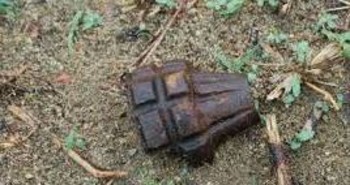 South Sudan Mine Action Authority has called on parents and guardians to advice their children against collecting scrap metal material they may come across, as they may cause potential threat to their lives.
Speaking to the press on Tuesday in Tonj, Opanic Nunasi Samuel, a senior official at South Sudan Mine Action Authority, urged parents to take responsibility to discourage their children from collecting scrap metals, now a booming business in Tonj and Kuacjok towns.
"What I want to tell mothers and fathers is that don't allow your children to collect scrap metals. We have found out that children collect metals and take them to the market for sale. This means that these children have not been sensitized in schools and they can collect dangerous materials that may kill them and this is not good. As parents, do not allow your children to collect metals randomly," he warned.
South Sudan Land landmines team is currently in Tonj to demine the area of unexploded ordinances.