Military training camp for women opens in Kadugli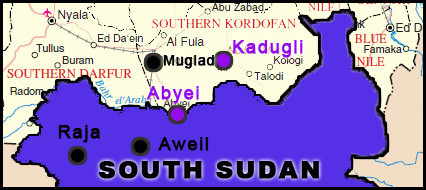 Authorities in South Kordofan have reportedly opened a military training camp for women to train members of the Popular Defence Forces, locally known as 'mujahideen.'
A source from the area told Radio Tamazuj that a number of residential areas in Kadugli have been converted into military training centres which will focus on female recruits. The strategy is reportedly a counter-insurgency measure to weaken Nuba Mountains-based rebel group, the Sudan People's Liberation Army-North (SPLA-N).
Another Sudanese rebel group, the Justice and Equality Movement the (JEM), have claimed in a previous press statement that the South Kordofan government was forcibly recruiting women to join the Popular Defence Forces (PDF) in Diling and Kadugli.
JEM claimed in the statement that these are headed by a militia leader with ties to the Sudanese government, Amir Kafi Thayiar Albadain with financial support from Abdarahaman Abu- Bashir, the commissioner of Kadugli.