Military helicopter crashes in Cueibet, 11 injured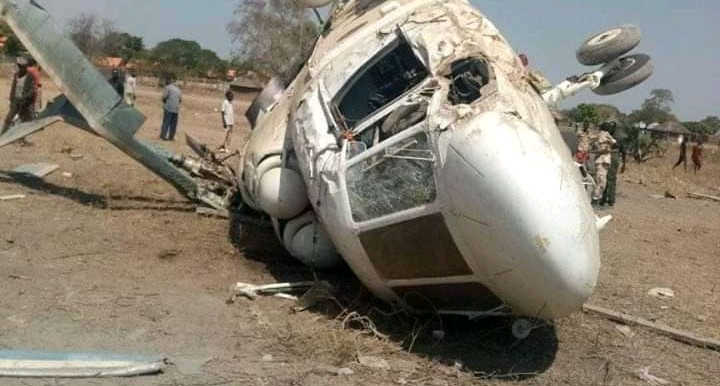 A military helicopter Mi 17, which was carrying the body of the late Hon. Gabriel Matur Malek crashed in Cueibet Town of Lakes State today injuring 11 people. Two people escaped unscathed.
According to the aviation director at Rumbek airport Achui Marop Guely, the helicopter was carrying 14 passengers, three crew members, and the body of the late Hon. Gabriel Matur Malek, a veteran politician who died in Juba after a long illness.
Speaking to Radio Tamazuj, Marop said the cause of the crash is yet to be determined.
"There will be a committee which shall investigate the cause of the helicopter crash. But now I can confirm to you that all the passengers are safe. Nobody died in the crash," he added.
The secretary-general of the now-defunct Gok state Zeckariah Mamer Thokgor confirmed that 11 people were injured, and two others sustained no injuries.
Zechariah Mamer Thokgor said the injured are receiving treatment at Cueibet Hospital.
"It is one left-wing of the helicopter that got burned, and the injuries are minor. Nobody has died in the plane crash," Mamer said.
He noted that the helicopter took off from Juba in the morning and arrived in Cueibet Town at midday.