Men found with dog meat in Yei to appear in court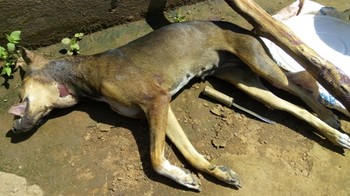 Two men among five suspects arrested are due to be arraigned before a court in Yei town afer they were allegedly caught while trying to sell dog meat under the guise of goat meat last week.
Police authorities had arrested five suspects for allegedly killing a dog for public consumption under the guise of goat meat, but two women and a foreigner were released.
Police Commissioner Lujang Kamba told Radio amazuj on Wednesday that two women and a Congolese man were released after investigations. He pointed out that the other two South Sudanese men will be taken to court for trial on Thursday.
Lujang revealed the two suspects confessed that they have been selling dog meat for public consumption in Yei.