Medical aid convoy barred from entry to Blue Nile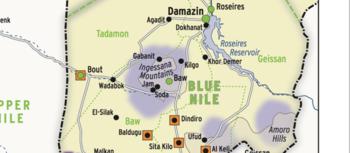 A medical aid convoy on its way to camps for internally displaced persons in Al-Geissan locality in Sudan's Blue Nile has been banned from entering the camps by security agents on Sunday, a source said.
The source told Radio Tamazuj on Monday that a group of NGOs based in Khartoum going to bring aid to internally displaced families living in Al-Shaeed Afendi, Al-Ban Jedid, Washnish and Geri camps were blocked by security officials in Damazin citing lack of security clearance.
The same source claimed they had obtained the required security clearance but they were blocked by the security officials in the state, prompting them to return to Khartoum.