Mediation says Sudan - S. Sudan talks to go on despite bombing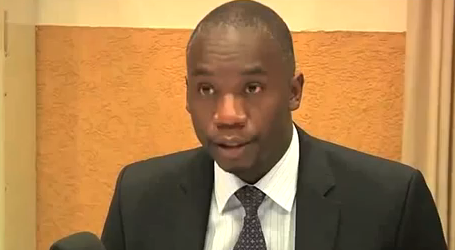 Negotiations between Sudan and South Sudan will continue despite the air attack Friday in the border zone between Darfur and Northern Bahr El Ghazal. The African Union mediation team says that it will investigate the report of the bombing but meanwhile will continue to facilitate the talks between Sudan and South Sudan.
The Commissioner of Aweil East contacted Radio Tamazuj on Friday claiming that bombs fell in a remote part of his county causing minor injuries. Journalists were unable to independently verify the claim because of the remoteness of the location, Rumaker, which may lie north of the 1956 border and within a heavily militarized zone controlled largely by the South Sudan Army.
Friday's bombing caused only two slight injuries, as claimed by the South Sudanese military spokesman, but the attack still provoked South Sudan's negotiating team in Ethiopia to step out of the talks. "We have suspended the direct, bilateral talks because of the bombings by Khartoum," Atif Kiir, spokesman of South Sudan's negotiations team told Reuters news agency.
South Sudan's move to suspend talks was downplayed by the African Union mediation team. On Saturday that African Union High-Level Implementation Panel (AUHIP) said that the talks would stay on track with the Panel acting as intermediary.
"The parties confirmed their determination to honor… commitments" to end all hostilities, said Justice Barney Afako, AUHIP Spokesperson, in a recorded statement at Bahir Dar in Ethiopia on Saturday. "The parties also agreed to continue negotiations without interruption," said Afako.
According to the AU High Panel, South Sudan registered a written complaint about the bombings which Sudan replied to with a different version of the event. Sudan says that it attacked Darfur rebels within its own territory after a convoy of JEM fighters began to move northward into Darfur.
The mediation says that it will look into what happened. "The position at the moment is that the Panel is looking into these allegations but that the talks will continue with the Panel continuing to play the role of facilitator," said Afako.
Negotiations were scheduled to shift yesterday from Bahir Dar to Addis Ababa. The talks have continued otherwise uninterrupted since a meeting of the countries' two leaders in Addis Ababa on 14 July.
Related content:
'Slow and uneven' progress as Bashir and Kiir meet in Addis (16 July 2012)
No confirmation of Warguet attacks, violation of South Sudan border (26 May 2012)
Reuters report:
S. Sudan accuses Sudan of bombing, suspends direct talks (21 July 2012)