Media empowerment workshop kicks off in Aweil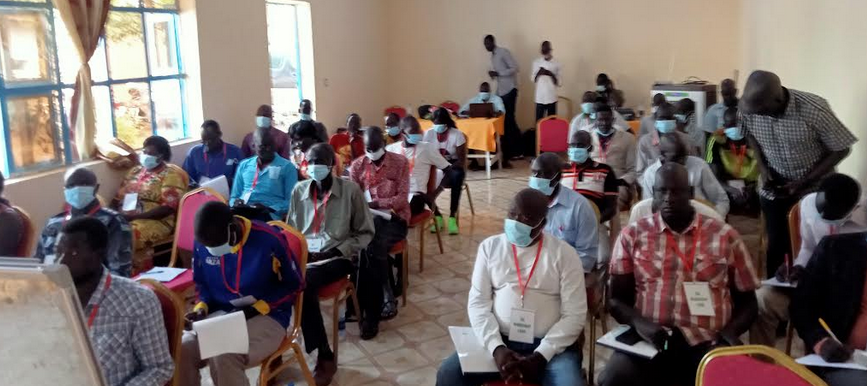 Local journalists and members of the civil society attending the media workshop in Aweil
The Northern Bahr el Ghazal State information ministry in collaboration with the United Nations Mission in South Sudan's (UNMISS) Civil Affairs Division Tuesday officially inaugurated a three-day media empowerment workshop to equip local media practitioners with essential skills and knowledge.
Over forty participants drawn from different media entities, civil society groups, and groups of persons living with disabilities are attending the training.
Speaking to Radio Tamazuj at MK Hotel in Aweil town, the Northern Bahr el Ghazal State information and communication minister, Abraham Wol Kom, said the training aims at equipping the local journalists with essential skills.
"The training we are doing today (Tuesday) targets local media practitioners to be equipped with roles, skills, and knowledge so that they behave as responsible journalists. The training also focuses on issues to do with journalistic ethics so that they know what is required of a professional journalist," Kom said.
Some of the participants said they wanted to acquire more knowledge and skills to improve their professionalism.
A local journalist, Bak Noon Anei, said he is eager to learn more through the training.
"We must benefit a lot from the workshop's agenda and topics. We are here as learners wishing to acquire new skills," Anei said.
Josephine Arek Bak, a local journalist who works for Aram Weer Radio Station, said, "I just want to know what the people are doing here because I don't know everything so I want to know."