Media Authority suspends media rights groups in Juba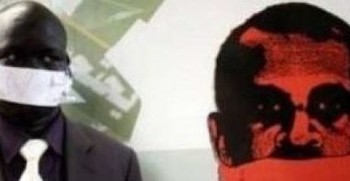 South Sudan's Media Authority on Friday said it had suspended some media organizations for failing to register with the country's regulatory body before the elapse of the deadline last week.
The media regulatory body was created under a bill signed into law in 2014. Its members, including representatives of the National Security Service, Ministry of Culture and Ministry of Cabinet Affairs, were appointed by President Kiir.
Elijah Alier, the Managing Director of the Media Authority issued a statement, saying some media rights groups had been suspended for failure to obtain operational licenses and registration certificates from his office.
He explained that the affected media associations include Union of Journalists in South Sudan (UJOSS) and Association for Media Development in South Sudan (AMDISS).
The government official has given the suspended media organizations seven days to register or be closed down indefinitely. Alier stressed the need to ensure media bodies to abide by the country's media laws.
Edmundi Yakani, Executive Director of the Community Empowerment for Progress Organization (CEPO), has expressed his concern over the suspension of some media associations in the country.
The renowned civil society activist revealed that his organization was planning to mediate between the Media Authority and the suspended media organizations in order to find a solution.
In July, South Sudanese authorities blocked the websites of at least four media outlets including Radio Tamazuj for allegedly publishing content that was subversive.
This year, South Sudan ranked 145 out of 180 countries on Reporters without Borders World Press Freedom Index, falling 34 placings since the East African nation was declared independent in 2011.