Measles vaccination drive underway in Bentiu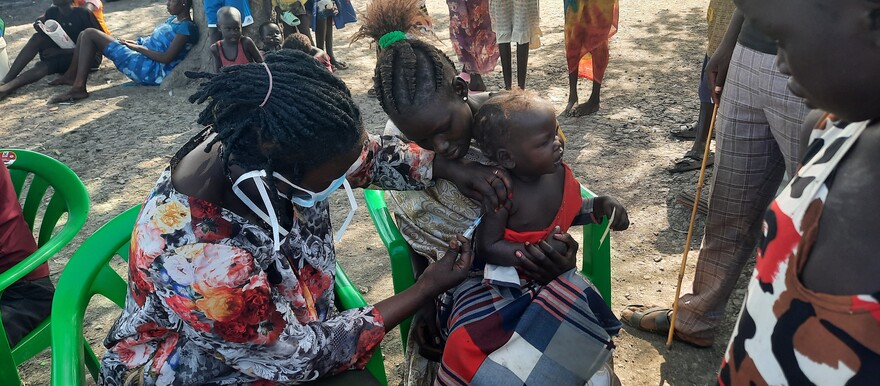 A measles vaccination campaign has been launched in Rubkona County of South Sudan's Unity State targeting at least 170,000 people aged between six months and 15 years. 
The campaign, supported by the medical charity MSF Holland and the World Health Organization, will take place in Rubkona County and Bentiu Internally Displaced People's Camp.
Speaking to Radio Tamazuj on Tuesday, the acting health minister Stephen Tot Jokchieng Nyuon said: "The vaccination started this morning. Health workers are now in the field and it will take days according to the population that needs to be vaccinated in Rubkona County." 
Jokchieng revealed that a few cases were confirmed in the areas last week.
"There were cases of measles and they are increasing in that part of Bentiu IDP camp with some areas within Rubkona County," he said.
He urged all community members to ensure all the children are vaccinated. 
Meanwhile, Jal KuolMalow, the county health director in Rubkona said the vaccinations will take a week. 
"What we are doing is prevention and this measles vaccination will take one week and it will end on 28 November," he added.
Last week, the Unity State health ministry reported 51 cases of measles in Rubkona town.
According to the World Health Organisation, measles is a highly contagious disease caused by a virus and is normally passed through direct contact and through the air. The virus infects the respiratory tract, then spreads throughout the body. However, vaccinations have reduced the severity and deaths.