Measles outbreak confirmed in Ikotos County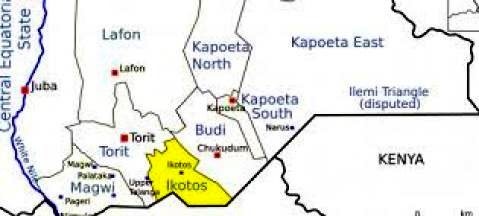 A measles outbreak has been confirmed in Ikotos County, Torit State after four samples from suspect cases tested positive, UNOCHA said in its latest weekly humanitarian bulletin.
OCHA said on Friday that at least 28 suspected cases, including eight related deaths, have been reported in Kidepo valley, Ikotos County between 12 and 20 November 2019, adding that the most affected age group are children under five years of age.
It pointed out that cases were also mainly reported among refugee returnees from Uganda.
According to the authorities, the UN agency said, the number of measles cases are increasing daily, and some residents have resorted to using local medicines.
OCHA disclosed that an emergency health team has been dispatched to Kidepo valley in Ikotos County, to respond to escalating cases of measles.
Overall, a total of 3,875 suspected cases, including 23 related deaths, have been reported in the country between January and 10 November 2019, according to World Health Organization data.
Humanitarians have reported that the major factors for a measles outbreak in South Sudan are low vaccination coverage, malnutrition, population movements, and overcrowded internally displaced camps.
The low coverage which was about 59 per cent, well below the desired thresholds of 90 to 95 per cent, was in turn, attributed to low access to basic healthcare, estimated at 44 per cent, and insecurity affecting health facilities.