Mayom County Commissioner: SSLA forces in poor condition – Juba must act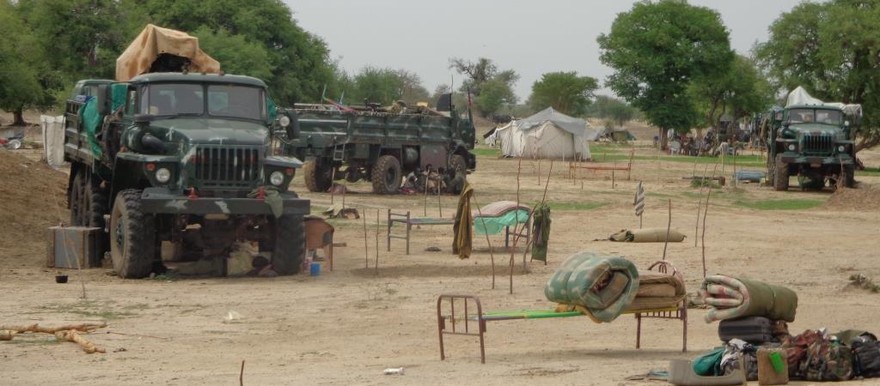 The Unity state Mayom County commissioner John Bol Mayak spoke yesterday of the deterioration of humanitarian conditions for forces of the South Sudan Liberation Army (SSLA), the armed group which responded to the general amnesty issued by the President of the Republic for the rebels who took-up arms against the government.
Bol pointed out that ever since the forces made peace with the Juba government – a move that was welcomed by the region's inhabitants – and became part of the Fourth Division in the national military, they have suffered a lack of basic necessities including shelter, in spite of continuous rain.
He disclosed that the arrival of these forces in Unity state have contributed significantly to the stability of the security situation in the region.
Citizens of Mayom County expressed their pleasure and satisfaction for the presence these forces who laid-down their arms, but asked the government in Juba to offer some assistance to expedite the process of their reintegration into the national army.
They further confirmed to Radio Tamazuj that since the arrival of the forces in April, they have not received sufficient food or medicines. Diarrhoea cases are noted to be spreading rapidly among them.
South Sudan Liberation Army/Movement (SSLA/M) forces came from Sudan with about 5,000 armed men equipped with heavy artillery. The men were accompanied by their families who are currently in Unity state waiting for their conditions to improve.
"Their conditions are very poor. It is raining as I speak, and they are out in the open spaces without shelter as they have not been given plastic sheets. This might have been bearable in the summer when they arrived, but it's moving into autumn and winter, which is a different matter.
"We have noted that the general army authorities are now preparing some material to be issued to them as they become part of the national army of South Sudan", Commissioner Mayak concluded.
Photo: The SSLA camp in Mayom, Unity State (Radio Tamazuj)