Mass killer in Aweil East dies in shootout with police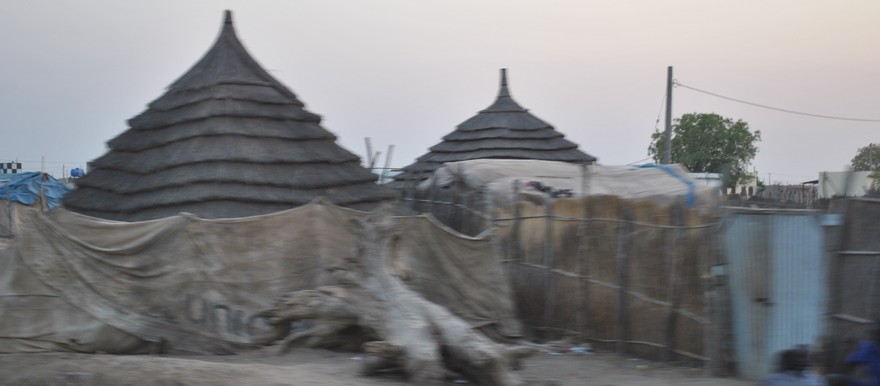 An SPLA soldier suspected of killing four children and three adults last week in Northern Bahr al-Ghazal has died on a shootout with police. He shot dead one security officer during the exchange of fire, making the total number of his victims eight.
After an extensive manhunt military police shot dead the soldier on Friday at Makuei Wier near Majook Nyithiou Payam in Aweil East County.
The acting state governor had vowed on Thursday "this man must be found by the forces either alive or dead if he does not want to surrender himself to the police."
The soldier identified as Dut Deng went on a rampage 15-16 January in Omdurman Boma near Warawar market. He first attacked a house Tuesday, killing a woman and four children, then on Wednesday killed two men riding a motorbike before escaping to the bush.
Different witnesses told Radio Tamazuj that the killings began in Omdurman Boma after Dut Deng was separated from his wife owing to a dowry dispute. The soldier reportedly paid 4 cows for his wife whereas a rival offered 11.
The rampage is said to have begun when Dut went to the home of his rival. "Dut Deng intended to kill the man who took his wife, unfortunately he found him not at home. He found instead the first wife of the man who took his wife at home with her four children. He shot them dead and burnt the houses," said one family member of victims.
The gunman also was blamed for killing about 20 goats or sheep, which burnt in the house fire, and destroying 16 sacks of sorghum.
Speaking to Radio Tamazuj on Friday, Aweil East Commissioner Awet Kiir Awet said that military police forces killed the victim during an exchange of fire.
He said that one military police was shot in the arm and another was killed, who was identified as Garang Atoc, a bodyguard to Manut Yel Lual, administrative officer in charge of Warawar Payam.
The killer's body was brought to the county police headquarters in Wanyjok for further verifications. Hundreds of citizens gathered at the police station to see the dead body of the killer.
To contact Radio Tamazuj with news tips or information write to radiotamazuj@gmail.com. For instant updates follow @RadioTamazuj on Twitter.