Maridi farmers accuse SPLA of grabbing their farmlands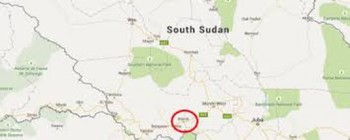 Local farmers in Maridi state have accused South Sudan's national army, the Sudan People's Liberation Army (SPLA), of grabbing their farmlands in the northern part of the state.
Speaking to Radio Tamazuj on Thursday, several farmers said the SPLA has taken a piece of their land in an area called PDU in the state. The grumbling farmers further said they reported the matter to the state ministry of agriculture but no measures have been taken so far.
However, Maridi's Minister of Agriculture Enosa Aguno denied the allegations, saying the farmlands in questions were given to the SPLA and they do not belong to individuals.
The state minister said the farms were given to the SPLA for the production of food for the army in the state.