Manyo County: 10 bodies found after tragic boat accident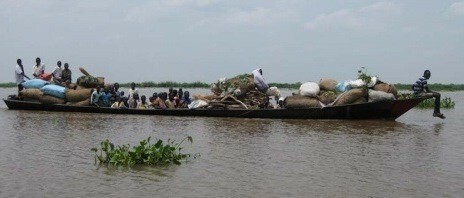 Police in Manyo County, of South Sudan's Upper Nile State, say they recovered 10 bodies, including five children who were among victims of a tragic boat accident last Sunday in the Kaka Tijaria area.
At least 12 people, including seven children from one family, drowned in River Nile and their bodies were missing when the boat they boarded with 28 passengers on board headed to Malakal, sank in the Nyanwar area.
The director of criminal investigations in Manyo County Yom Nyer Nyakuan told Radio Tamazuj on Wednesday that 10 of the 12 bodies were recovered. 
Nyer said the bodies were collected from different parts along the River Nile, and search operations continue to retrieve the two remaining bodies. 
He revealed that the victims were each buried where the bodies were found and investigations into the accident are ongoing.
Following the accident, the police official said riverboat transport has been temporarily suspended.
For her part, Hafsa Ajak Nyawela, Upper Nile state acting governor expressed her condolences to the families of the victims and demanded the boats' union to separate boats used for cargo and for passengers to prevent such accidents.