Man dies by suicide in Mvolo County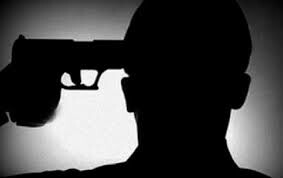 A 37-year-old man died by suicide after allegedly shooting himself on Tuesday night in Mvolo County of South Sudan's Western Equatoria State.
The crimes officer at the Mvolo Police Station Lexson Doboro said it was not immediately clear why the man, whose name is not revealed, took his life, but initial investigations suggest that the incident happened following a domestic quarrel.
"It was at 10 pm. The man was a tailor and he has two wives and seven children; five from the first wife and two from the second wife. They say he has been having disagreements with his two wives at home. So he left the house about 50 meters away and shot himself. He did not leave any suicide note," Doboro narrated.
The police officer added, "Everyone in the neighborhood knows that he has some issues with his two wives and no one knows the cause of his death. Neighbors and relatives suspect the first wife for the death of the deceased since they say she is always the first to start the fights at home." 
Doboro said the police have taken up the case and investigations have started.
He urged the state government to commission a disarmament exercise in the state in a bid to reduce the number of arms in the hands of civilians, a move he says will lower the rate of insecurity.
The police officer further noted that the county has reported two incidents of armed violence in the county in just a week.