Man accused of killing his brother-in-law arrested in Aweil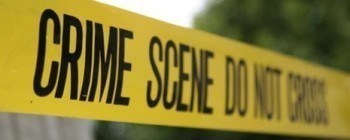 The police in Aweil East County of South Sudan's Northern Bahr el Ghazal State last Friday arrested and have detained a man suspected of killing his brother-in-law.
The county Police Inspector, Brigadier General Moses Malual Chol said the accused identified as Wiir Akot shot his brother-in-law Kuan Akoon Akol on Friday between the border towns of Warawar and Majok Yinh Thiou.
He said the incident happened after divorce proceedings.
"According to the reports we have, they were in local court days back where a divorce certificate was issued between the deceased's sister and her husband (Wiir). He was denied to take back the original dowry he paid during the marriage agreement years back and was just ordered by the local court to take his child instead of dowry and the wife was taken to her family," he explained.
Gen. Malual said after the divorce verdict, the accused attacked his brother-in-law and killed him.
"From there he went and ambushed his brother-in-law, shot him twice in the head, and burnt him and his motorbike filled with flammable fuels. He is arrested currently and families from both sides have arrived in Wanyjok, the capital of Aweil County to follow up the matter,'' he added.
Warawar police officer, Santino Dut Wol, said: "This man rode his motorbike from Bakou Malou going to a place called Rum-Dier, he was killed in the middle without reaching the final destination and all suspects are arrested. Bakou Malou and Rum-Dier are situated between Warawar and Majok Yinh Thiou.''
Abraham Garang, Warawar Traders Chamber of commerce leader condemned the incident and said road ambushes hamper trade activities in the border town.