Malaria cases on the rise in Terekeka State amidst drug shortage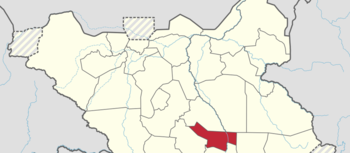 Health authorities in South Sudan's Terekeka State say malaria cases are on the rise in the state this year compared to the past years.
Speaking to Radio Tamazuj Monday, Dr. Santino Modi, the state health minister attributed the rise in the entire state to floods which started in September.
"Pneumonia, malaria, and brucellosis are the three major cases with 83, 634 patients registered in health facilities in the state. Of this, 73, 474 cases of malaria patients including 30,828 children," he explained.
He added, "Also, 16 deaths from malaria were recorded at the health centers in the state. But the deaths could be higher as there is no record of those who died outside health facilities. Tali and Tindilo counties lack health facilities while Gemeiza, Gwor, and Mundari center areas were hard hit by floods."
Minister Modi further said that the locals in the state depend on herbals and private clinics for health services.
Separately, the health minister revealed that over 30, 000 malnutrition cases especially among children we registered since September.
He appealed for intervention from the national government and health agencies in the country.