Malakal mother of a baby with swollen head appeals for help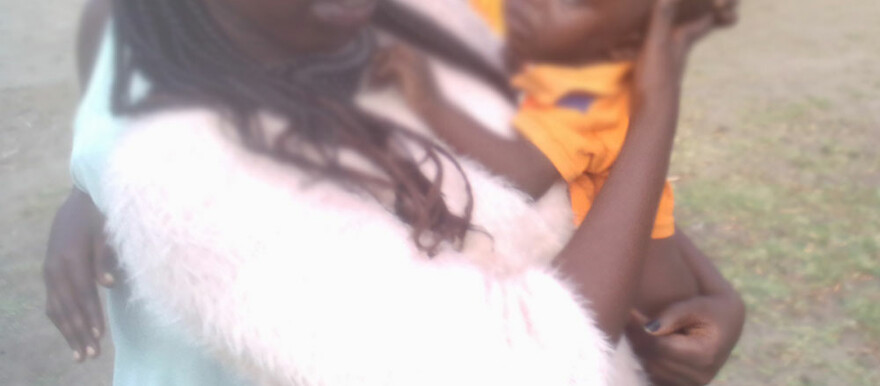 Hydrocephalus; an infant who has an enlarged head caused by extra fluid in the spaces in the brain. (Steve Allen/Science photo library)
The mother of a baby with a swollen head in Malakal, Upper Nile State, has appealed to the government, NGOs, and well-wishers to help with the treatment of her two-year-old son.
Arop Thon, 33, said her son, Chan, has been battling the condition since 2020 and that it has hindered him from sitting and walking. She explained that the boy, who was born as a pair of twins alongside a girl, developed a swollen head 7 days after delivery. The sister is however doing well and growing normally.
"If there is any support for this child, he should be helped so that he can be treated and be healthy like his twin sister who is already walking, but now he is not walking and cannot sit," she said. "So, we keep carrying him all the time. If the government can help me, let them treat and help my child."
"The head of this child sometimes develops a serious fever and he cries so much when it happens," she added.
Mary Nyalong Dhieu Kiir, a child protection officer at the SOS Children's Village in Malakal, appealed to the South Sudan Red Cross to intervene and support the sick child.
"I am appealing particularly to the Red Cross to help this child so he can be taken for an operation to Khartoum in order to save his life," she said. "This child is two years old and they were born twins. The other twin is healthy. I appeal to all the organizations to come together so that they can assist this child and take him for an operation."
According to Nyalong, the mother of the twins struggles alone to feed her children.
"The mother has a husband.  But because of this child's problem, you know sometimes when some partners see that a woman has given birth to this kind of child, they think it is a curse," she said. "Sometimes the mother (Arop) comes to me crying but I just advise her not to lose hope."