Maiwut govt moves state headquarters to Pagak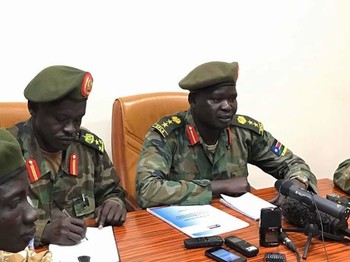 The government of South Sudan's Maiwut State has temporarily moved the state headquarters to the border town of Pagak, which was captured from rebels last year.
The SPLA-IO faction allied to the country's First Vice-President Taban Deng Gai said in a statement on Wednesday that the government relocated to Pagak instead of Maiwut town because Machar's rebels are still operating in Maiwut headquarters.
The state government, according to the statement, will be operating from Pagak town until further directives from the national government.
The group pointed out that the state governor Bol Ruach Rom and his entire cabinet have arrived in Pagak to set up the state administration.