Machar's group, SSOA finally sign peace deal despite concerns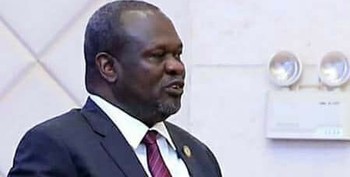 The SPLM-IO group led by opposition leader Riek Machar and the opposition alliance (SSOA) led by Gabriel Changson initialled the peace deal despite having "reservations".
Manawa Peter Gatkuoth, the deputy spokesman of the SPLM-IO group, told Radio Tamazuj before they were due to sign the pact that the mediator had given assurances to refer their reservations to the Intergovernmental Authority on Development (IGAD) meetings for further talks.
South Sudan government and other opposition groups inked the deal on Tuesday.