Machar's forces defect to Cirilo's NAS in Equatoria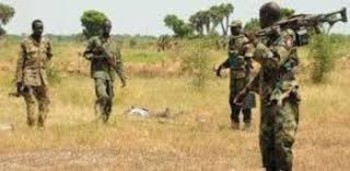 A group of SPLA-IO forces loyal to rebel leader Riek Machar announced their defection to the National Salvation Front (NAS) of rebel leader Thomas Cirilo late last week.
Speaking to Radio Tamazuj on Wednesday, Butrus George, the commander heading the group of more than 400 soldiers, said they shifted allegiance due to poor leadership and lack of transparency in Machar's movement.
"We are now under the command of Major General, John Kenyi Lokuron, the commander of division 9 of National Salvation Front in Central Equatoria," George said.
For his part, SPLA-IO deputy spokesperson Lam Paul Gabriel denied any knowledge of the defections.
"We do not have such number of soldiers in Yei," he said.
But, Simon Karlo, the overall NAS commander of Eastern Equatoria region confirmed to Radio Tamazuj that they had received the soldiers.