Machar 'agreed' to sign peace deal on Thursday: chief mediator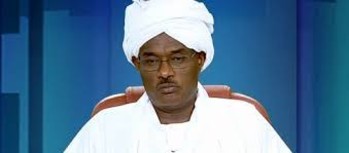 Photo: Al-Dirdiri Mohamed Ahmed
South Sudanese opposition leader Riek Machar has accepted to initial the latest draft of the peace document on Thursday, Sudan's foreign minister announced.
Machar's negotiating team refused to sign the draft of the peace deal with the government in Khartoum this morning, citing concerns in the draft of the outstanding issues.
Sudanese foreign minister Al-Dirdiri Mohamed Ahmed told state news agency SUNA that Machar agreed to initial the deal on 30 August after protracted negotiations with the mediation team this evening.
Al-Dirdiri, who is also the chief mediator, pointed out that the Sudanese mediation pledged to refer Machar's concerns to the IGAD summit for discussions.
The SPLM-IO group could not immediately be reached to confirm Al-Dirdiri's statement after peace talks had been closed.