Mabuza proposes arbitration to resolve states impasse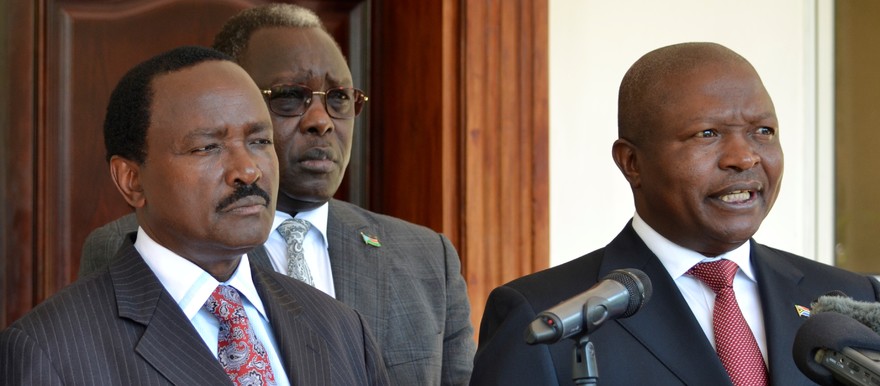 South Africa's deputy president David Mabuza on Thursday proposed an arbitrated solution to the contentious issue of the number of states and their boundaries.
Speaking to reporters in Juba after meeting President Salva Kiir, Mr Mabuza said:"We are going to subject the question of the number of states to arbitration, a mechanism that is going to take 90 days. 90 days will go into the government of national unity".
"This is what we proposed and our feeling is that the government doesn't have a problem with the proposal. We are taking the proposal to the other parties today," he added.
Mabuza, in his capacity as South Africa's special envoy to South Sudan, said progress is being made on the security arrangements as part of the peace agreement.
The South African deputy president said all parties to the peace agreement had agreed to form a transitional unity government by 22 February.
For his part, Cabinet Affairs Minister Martin Elia Lomuro said the government has accepted the proposal. "We hope that the other partners will accept the proposal which has been accepted by the government," he said.
The rival parties have twice failed to form the unity government, first in May 2019 and then in November the same year, when they agreed to give themselves100 days to resolve disputed issues and form a unity government by 22 February 2020.
Under the terms of the peace deal, the parties are to create a unified army to reduce the chances of fighting again and agree on the number of states and their boundaries.