Maban residents flee homes after attack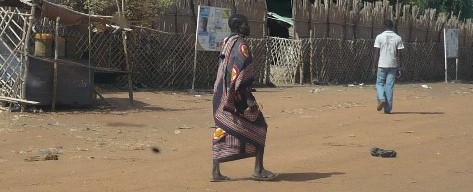 A number of residents in Maban County of South Sudan's Upper Nile State have fled their homes citing an attack from the southern part of Bunj town on Wednesday morning.
Speaking to Radio Tamazuj on Thursday, several residents who fled from their homes said they left their homes in the aftermath of an attack carried out by an armed group on the area of Leka, located about five kilometres away from Bunj town.
Shaga Lal, a resident of Bunj town who fled her home, said the displaced include a number of children, women and the elderly.
"The humanitarian situation is dire because people are living in the open and there are children. We want the authorities to come and see the situation and help us," he said.
Sarah Abdullah, a woman who also fled from her home, said: "I fled because of the fighting that erupted in Leka. I am now staying in the bush under a tree without food. We have water but the issue of food is a problem," she said.
The displaced woman called on the government to provide food and shelter to the families who fled their homes in Bunj town. "I appeal to the parties to ensure that peace prevails. We want our children to live in peace," she said.
For his part, the Executive Director of Maban County Mumin Khidir blamed the attack on an armed group affiliated with the Sudan People's Liberation Army-In-Opposition (SPLA-IO). "The armed group launched an attack on the area of Leka on Wednesday at around 8 am. We have not yet received a report on the losses," Khidir said.
"Most residents of Bunj left their homes following the attack. We don't have the exact number of those who fled their homes, but most of the residents left their homes in Bunj," he added.
The motive behind the attack remains unclear, according to the local official.
Calls to SPLA-IO officials went unanswered.
The partners in the peace agreement are yet to unify and deploy armed forces. They are also yet to reconstitute the national legislature – the body responsible for enacting the reforms stipulated in the agreement.
The formation of a unified army in South Sudan is a cornerstone of the peace agreement.