Lou Nuer, Murle tribes agree to joint border monitoring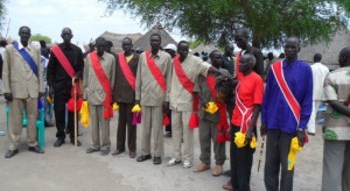 Lou Nuer community of Bieh State and Murle communities of Boma have agreed to form a joint committee to monitor their common border as well as trade activities between them, an opposition official said.
Speaking to Radio Tamazuj on Monday, John Daniel Bol, the rebel-appointed information secretary in Bieh state said authorities from both Lou Nuer and Murle communities were engaged in a peace conference last Saturday to discuss security issues and peaceful coexistence in Akobo East County of Bieh State.
According to Daniel, the parties further agreed to identify and return cattle stolen as well as children abducted from either side.
The two communities have been involved in cattle raiding, child and women abduction as well as indiscriminate killings amongst them.