Lol State government releases 4 POWs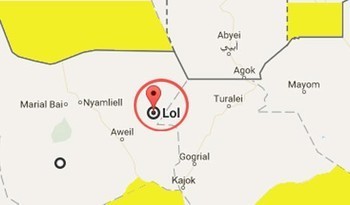 South Sudan's Lol state government has released 4 opposition fighters on Tuesday at a ceremony attended by the state governor Rizig Hassan Zacharia.
The move follows a directive by President Salva Kiir a fortnight ago to release all prisoners of war and detainees in compliance with last month's peace accord.
Lol state information minister Michael Mathok Wal told Radio Tamazuj on Tuesday that the detainees were captured four days ago in Mangayat area.
He said the opposition fighters loyal to rebel leader Riek Machar fell under ambush by government troops after they left their territory last week.
"Since we are in peace we all have to live in peace. These people were arrested 4 days ago. So the governor said we have to release them because we have peace now," Mathok said.
He added that the released war prisoners are under the command of SPLM-IO Musa Dakul in Raja region.
According to the minister, rebel fighters were handed over to the International Committee of the Red Cross (ICRC).