Local entrepreneurs in Yei call for stability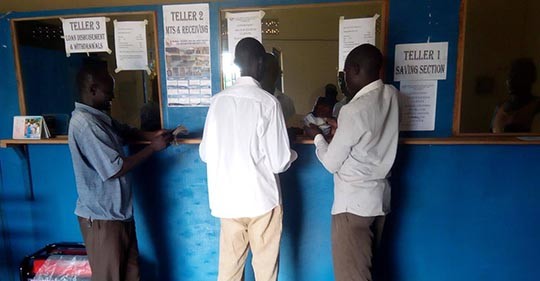 Local entrepreneurs in Yei River state called on the government to bring peace and promote economic empowerment programs through micro-finance institutions to reduce poverty.
Siama Edward, a business woman dealing in organic farm products and mixed goods, told Radio Tamazuj on Wednesday that stability will create a conducive business climate in rural and urban areas.
Siama called for creation of cooperative societies that provide loans.
"Throughout the war period in the area, no bank has been helping women and business persons in the town. We are now benefiting from the cooperative society which gives loans and we are able to buy commodities and we pay them back later," Siama said.
Moses Ali, a commercial motorcycle operator, applauded cooperative societies that create job opportunities in the area. "I am a boda-boda rider. I had no money to buy a new motorcycle, but today I am happy to say I bought a new motorbike because of the money I borrowed. I am planning to buy another one in the next round of my loans," Ali said.
He urged the government to restore peace and stability to allow investors to return to the country and create jobs.
"We don't want money from the government, what we want is peace and security, good roads, schools, hospitals and electricity so that everyone is engaged in productive activities that can contribute to the development of this country," he stressed.
On his part, the chairperson of the investment committee in the cooperative saving society, Anyik Chaplain Mogga said they give loans to farmers, students, local entrepreneurs and local institutions.
"We do this to encourage and develop saving habits and we are also trying to promote agriculture and business development in the state. At the moment, we have over 3,000 members who took loans from us to expand their businesses," he said.
Mogga said they give loans ranging from 50,000 SSP to 1,000,000 SSP.