GUMJUER WEST -
18 Jun 2017
Leprosy and river blindness plague Gumjuer West County, Lol state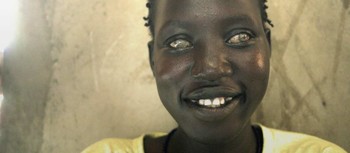 The people of Gumjuer West County in South Sudan's Lol State are suffering from a high incidence of leprosy and river blindness diseases, several local residents and doctors said.
Kuot Mawien Wek, a medical doctor in Chelkou Hospital, said during the launch of river blindness campaign last week that there is a large outbreak of leprosy and river blindness among families, especially in Chel South area.
"We are actually facing many challenges in the facility because we receive many patients with river blindness and leprosy cases yet there are no enough health workers and the hospital lacks river blindness and leprosy drugs as well," he said.
For his part, Lol state minister of health, Dr. Mohammeden Abakar Mohammadain, said his ministry and international partners are working hand in hand to dispatch medicines to rescue the lives of people suffering from leprosy and river blindness diseases.
"After I received a report about river blindness and leprosy, I called the partners for a meeting and we agreed to visit the area in order to see by our own eyes. Yes, it is correct there are cases of leprosy and I will send medicines soon," he said.
River blindness is a disease caused by infection with the parasitic worm Onchocerca volulus. Its symptoms include severe body itching, bumps under the skin eventually blindness, while leprosy is an infectious disease that causes severe, disfiguring skin sores nerve damage in the arms and legs.