Leer youth want peace forum with opposition peers in Southern Unity region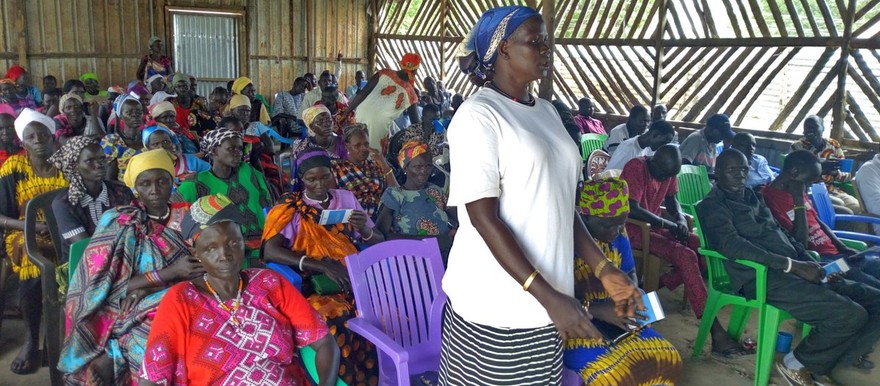 UNMISS photo
Youths in Leer in South Sudan's Liech state said they would like to engage youngsters from both government- and opposition-controlled parts of the region in a peace forum, preferably to be organized by the United Nations Mission in South Sudan.
"We urged UNMISS Civil Affairs Division to conduct the same peace forum with youths belonging to the opposition in their areas so that the young people can understand the important of peace," says Simon Kot, a representative of the youth in Leer.
The call was made at a one-day peace forum organized by the UN peacekeeping mission. The objective of the event was to encourage dialogue, explain the importance of peaceful coexistence between communities and to discourage residents to engage in activities likely to be detrimental to such coterminous feel-good.
Simon Kot stressed the vital role of the youth, and of communication, to make peace happen.
"We need our opposition peers to communicate with us so that we can start building trust and confidence between us, because we cannot achieve peace without communication. Let us take the leading role in peace building," he suggested.
Fellow forum participant Gattuo Riek echoed those sentiments and said plans are being drawn up for them to meet their counterparts from opposition-controlled territories.
"I am advising all my brothers and sisters to resolve our differences through dialogue," the young man affirmed.
UNMISS Civil Affairs Officer in Bentiu, Ojong Ojong, explained the relevance of the peace forum.
"By bringing different groups together we can enhance their collaboration to easily address issues that trigger conflicts," he said.
The forum brought together more than 100 participants, including traditional chiefs, youth, women and state government officials.