Leer investigation committee ultimatum elapses with no results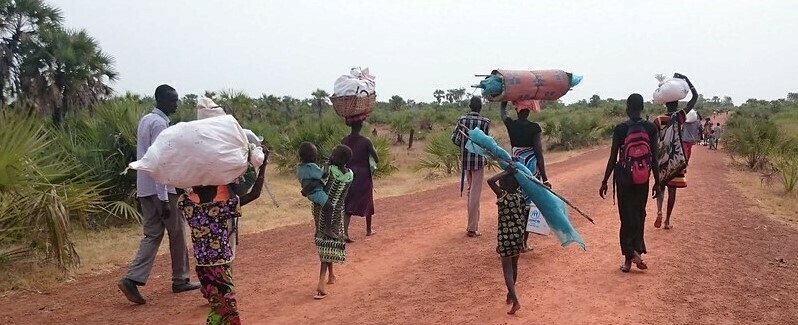 The ultimatum set for the investigation committee on Leer, Unity State has reportedly elapsed without a report to the presidency.
In mid-April, President Salva Kiir Mayardit appointed the committee headed by the National Water Resources Minister Manawa Peter Gatkuoth to investigate the insecurity situation in Leer County that claimed about 40 lives and caused massive destruction.  
The committee was expected to report back to Kiir within 14 working days from 13 April.
In an interview with Radio Tamazuj on Wednesday, Major General Abuod Stephen, a committee member, attributed the delay to the recent festivities.
He also said the process was partly delayed after the committee chair lost his brother.
"It is because people are still on Eid Ramadan and after Eid al Fitr, we shall have a meeting to decide," he said. "We were about to begin, but unfortunately, the brother to the chairman of the investigation Manawa Peter Gatkuoth passed away and immediately we suspended the investigation committee gatherings." 
He adds, "The two weeks, mean the two weeks of working days and there are too many days remaining from the two weeks." 
But, Unity State information minister David Gai Jiejor said the delays were due to budget constraints. 
"They have the issue of budget because the committee cannot go to the field without something in the hands and those are the rumors I heard regarding the delays," Jiejor claimed.
Jiejor suggests a meeting between the members delegated and the presidency to iron out the opening concerns.
"I think the issue of period elapsed is an issue but the committee meeting with the president is very key because this is a government program and the president will look into that issue of 2 weeks which has elapsed and there is need also for extension" he added.
The deputy chairperson of the SPLM-IO in Unity State, James Gatjang Jail Dok, and an employee of the medical group Medecins Sans Frontieres (MSF) were among dozens killed in the attacks launched by armed groups suspected to be from neighbouring communities.