UNITY OILFIELDS -
22 Dec 2019
Leaking oil pipeline catches fire at Unity oilfields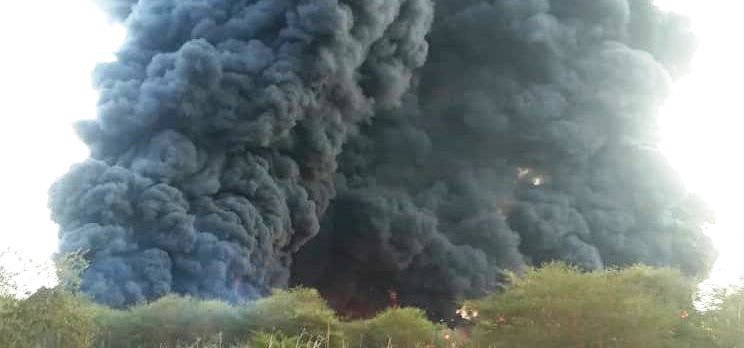 A leaking oil pipeline has caught fire at the Unity Oilfields in the greater Unity State but no deaths or injuries were reported.
South Sudan's oil flows through pipelines to neighbouring Sudan.
Lam Tungwar Kueigwong, the Northern Liech state minister of physical infrastructure, told Radio Tamazuj Sunday that a huge fire exploded at a pipeline leaking crude oil near Unity Oilfields airstrip on Saturday.
The state minister pointed out that the extensive fire in the Budang area was still burning. Minister Lam said the huge fire was caused by local residents who didn't notice the oil leakage in the area.
"Cattle keepers always burn grass areas during the dry season to prepare for the next rainy season, so those residents did not notice that the oil pipeline was leaking," he explained.
The state government official expressed concerns over health effects in the oil-producing area, blaming the oil company for failing to control the crude oil leakage from a ruptured pipeline.
This is the third incident of oil leakage in the area this year.
Greater Pioneer Operating Company (GPOC), the operator of the Unity Oilfields, could not immediately be reached for comment. The oil company is owned by China's National Petroleum Corporation, Malaysia's Petronas and India's ONGC Videsh.