Law enforcement agencies in Tonj urged to be principled in their work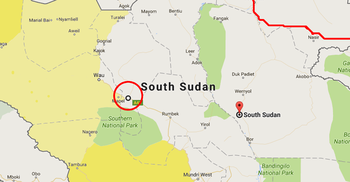 The deputy governor of Tonj State, Manhiem Bol Malek, has called on all state law enforcement agencies to exercise professionalism and ethics while discharging their duties.
Speaking at the opening ceremony of a 3-day workshop on gender-based violence, human rights and community policing in Tonj on Tuesday, Bol said the police should uphold the image of the country by upholding the constitution.
"Now everybody is seeing us that we are not responsible. You are trained and you are allowing things such as releasing criminals, by being bribed, by agreeing with criminals, even somebody who has killed a person, they are released from prison and you know when you release that person, a revenge attack can occur and when revenge attacks occur a number of people will die," he said.
The workshop supported by the United Nations Mission in South Sudan brought together nearly 100 representatives from the organized forces, social workers, women and youth groups in Tonj State.