Lam Akol's forces say under attack in Upper Nile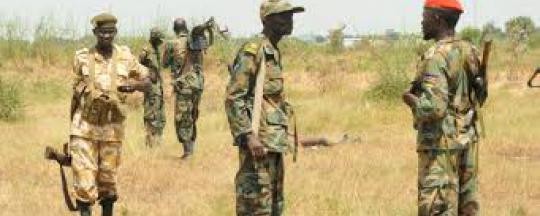 The National Democratic Movement led by Lam Akol said that its forces came under attack by Aguelek forces allied to Gen. Johnson Olony at Hamra area in the northeast of South Sudan's Upper Nile on Tuesday.
The newly formed group said in a statement seen by Radio Tamazuj yesterday that Olony's forces attacked their forces at Hamra area, but they were repulsed.
The armed movement claimed that it inflicted heavy losses on the attackers during clashes. The statement accused the incumbent First Vice President Taban Deng Gai of ordering the attack.
For his part, Johnson Omot, a member of the SPLM-IO faction and the governor of Fashoda state from the rebel side, denied knowledge of the clash with Lam Akol's forces in the state.
Speaking to Radio Tamazuj, Governor Omot said that they have a small force tasked with surveillance only in Hamra area.He stressed that they do not want to fight with Lam Akol's forces in the area.
"But if Lam Akol wants to declare war on us, then it would be another issue," said Omot.