Lakes State disputes UNMISS extrajudicial killing report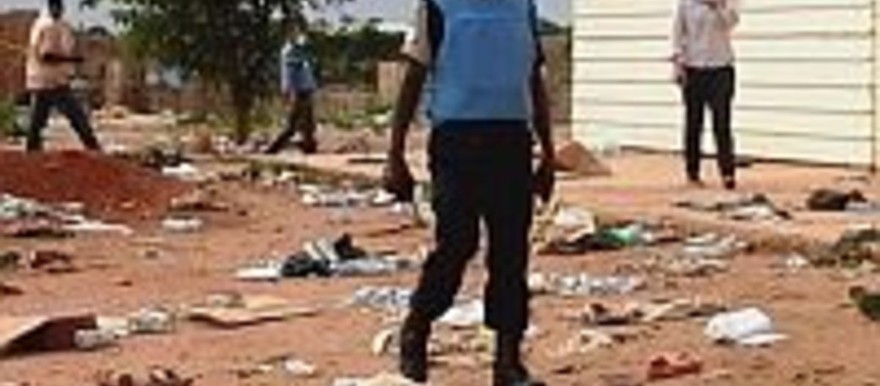 State authorities in Rumbek, Lakes State, on Wednesday disputed a UNMISS report fingering them and Warrap State of extrajudicial killing of murder suspects by firing squad.
In a press release, the Lakes State acting minister of information and communication, William Koji Kirjok, dismissed the UNMISS report as unfounded and biased.
"In this regard, the government of Lakes State categorically dismiss UNMISS report as unfounded, baseless and bias, the Lakes State government would want UNMISS to substantiate its reports now and in the future to avoid misleading opinions and maintain a responsible working relationship with the State Government. Lakes State government would invite UNMISS to provide credible Information contained in its release," the statement read.
When contacted by Radio Tamazuj, he said, "The UN are members of the international community and they are blaming us for not protecting the lives and properties of innocent civilians but currently this is what the government is doing. The government is protecting the lives of the citizens and their properties from criminals."
He said the governor, Gen. Rin Tueny Mabor, was not killing people and has the capacity of arresting criminals.
"The current governor is not killing people. The current governor has a capacity of arresting criminals and is scaring away the criminals from road ambushes, raping women as well as scaring away the criminals from continuous revenge killings in this community," Minister Koji said. "That is why the whole community and the Youth are appreciating the current leader and the community is appreciating the decision made by the president for the appointment of (Gen) Rin Tueny Mabor as the governor of Lakes State."
He said the Lakes State community has experienced violence for the last 10 years, that the governor has created a sense of security and that UNMISS is free to work in the state.
"We are saying they should work freely in the state without any threat. Such a report is not good and should not be tolerated. The security situation since the arrival of the governor is calm. There are no rape cases, no road ambushes and there is a kind of freedom of movement compared to that time where everyone was in prison. People would urinate in the room but now people can defecate freely in an open place without fear," Minister Koji said.
He said the current state government will ensure that there is peace and stability in Lakes state.