Lakes: Senior Four leavers urge government to adopt stable examination calendar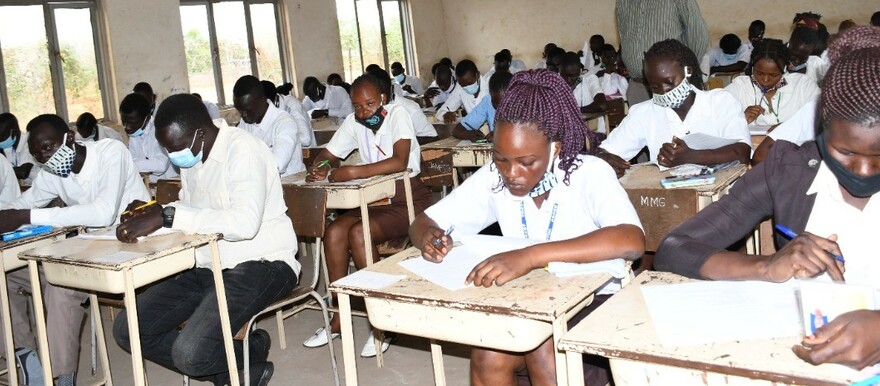 Students sitting for the South Sudan Certificate of Secondary Education in Lakes State are calling on the government to adopt a fixed examination schedule to enable the proper concentration of learners.
The call comes after the ongoing high school exams were started late than the initial date communicated.
Last month, the National Ministry of Education and General Instructions extended the examination timetable from March 21 to April 20, 2022.
Abraham Landit, a science Student in Abukloi secondary School, told Radio Tamazuj on Wednesday that the changes affected them.
"The teachers have done their part but the problem is with the national ministry of education which keeps pushing examination dates every time and this makes us as students get tired of it in our examination moods," he said.
 Dantest Yei, another student in the same school, said the extension has affected female students who stay in areas far from examination centres in the state.
 "They used to tell us that we are going to sit on 21st of March and most of us were in that mood of sitting on date 21 last month," she said.
 "They have been prolonging and for us ladies most of us we have a lot of things we do at home. Most of the girls are not ready to sit because it is just like a surprise," she said.
Yei urges her colleagues sitting examinations not to panic.
"We just want to take everything easy like the examination that we used to do in the schools and stop over-confidence because it can make a person easily forget," She added.
Nelson Makoi Makur, the Minister of Education in the state, said a total of 1,944 eligible candidates in the state are sitting the exams, which started Wednesday.
A total of 32,167 candidates registered for the 2021 academic year exams countrywide. They include 10,368 females and 21,799 males.
Science students commenced their exams with a chemistry paper while arts started with Commerce.