Lack of funds delays regional dialogue conferences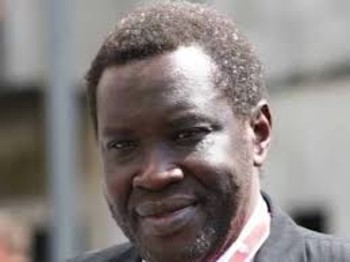 File photo: Alfred Taban
Alfred Taban, Head of Information Committee of National Dialogue says that regional dialogue conferences in South Sudan have been delayed due to lack of funds.
The regional conferences were initially scheduled to take place in Upper Nile, Bahr al Ghazal and Equatoria towards the end of October.
However, Taban told Radio Tamazuj on Wednesday that the national dialogue committee is looking for the money as soon as possible in order to convene the regional dialogue conferences.
Taban, who is also a legislator, said the regional meetings may take place next month. "It may take some months until the committee gets some funds," he said.
Taban revealed that the final conference will be organized in the capital Juba to conclude the national dialogue process.
Taban declined to say how much money the national dialogue body needs from the executive branch to kick-start the regional dialogue program.