Kuajok police arrest six suspects for death of electrocuted man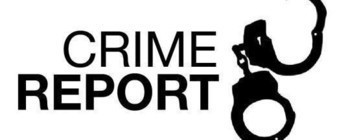 The Warrap State police have arrested five electricians and one medical doctor for the death of 21-year-old Biong Machok Kuol who was electrocuted in the Kuajok market on Sunday afternoon.
The acting police commissioner in the state, Brigadier Akechbeny Machol Majok, yesterday confirmed the arrest of the suspects saying, "The deceased was well before he was electrocuted and taken to a clinic where the doctor gave him drip after which he died. The police arrested the doctor for taking responsibility without referring him to the government hospital. He was shocked by electricity yesterday (Sunday) at 3 pm. So, those who connect power to shops in Kuajok market, 5 of them were arrested for further investigations."
An eyewitness, Simon Diing Lim, said Late Biong was electrocuted when together with his father, they were delivering building sand to construct a shop in the market.
''What happened yesterday (Sunday) was a fatal accident. The driver brought sand and when the truck moved, an electric wire blocked the car and then the deceased went to remove it. He touched the electric wire and it electrocuted him to a stage of unconsciousness," Diing narrated. "Then his father brought him to Goting Clinic and Dr. Kuot Diing Kuot tried his best to rescue his life but there was no way and then security organs arrested Dr.Kuot Diing Kuot for the reason that he didn't first take the injured person to police for legal procedures."
From a medical perspective, medical doctor Bol Kuol said any electric shock is treated by administering fluids to a patient.
"There is no drug or medicine for electric shocks. If it happens, a doctor can examine the vital signs like blood pressure, blood sugar, and so forth then the patient can be revived with a drip. You take the patient to a clinic to save a life." Dr. Kuol said.