Kosti Manibe declines appointment into national dialogue committee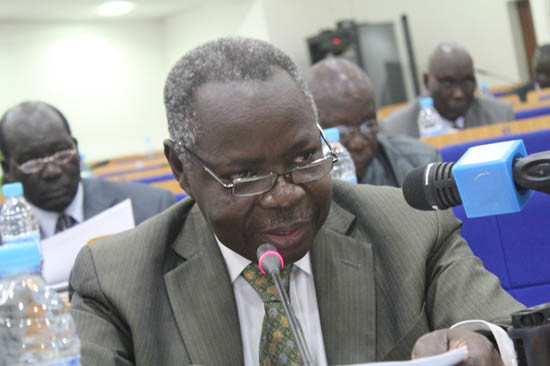 Photo: Kosti Manibe (Gurtong)
Kosti Manibe, a leading member of the SPLM Former Detainees (SPLM-FDs), who was appointed by President Salva Kiir into the national dialogue committee, has declined his appointment, preferring pre-consultations to be carried out first.
The former detainees are a group of high level SPLM leaders who were arrested and released at the start of the South Sudan Civil War in December 2013 before going into exile in neighbouring countries.
Kosti, according a statement dated April 28, denied any prior knowledge before his appointment, saying he learned the development through a colleague who watched the government-owned South Sudan Broadcasting Corporation through which the announcement was made on 25 April.
"On April 25, 2017, a friend who was watching SSBC (South Sudan Broadcasting Corporation) called on cell phone and informed me about announcement of my appointment to a reconstituted steering committee of the national dialogue president Salva Kiir had announced and launched in December 2016. I had never been consulted on the matter beforehand. Neither have I received any formal intimation from Juba to date," Kosti wrote.
The opposition figure noted that the reconstituted committee does not spell out clear terms of reference, assuming that the new committee would do exactly the objectives for which the previous body was assembled by President Kiir.
Earlier this week, Rebecca Nyandeng, the widow of the late SPLM leader John Garang de Mabior, also declined an appointment by President Kiir to the national dialogue committee, saying there was a need to level the ground if the dialogue was meant to address the grievances.