Kimatong commissioner decries shortage of medical supplies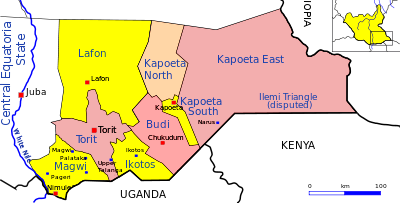 The commissioner of Kimatong County in South Sudan's Kapoeta State is calling on the state government to send medical supplies including medicine to the area.
Peter Lorinyo told Radio Tamazuj on Tuesday that the only two primary health care centres in the county lack medicines despite attending to a huge number of patients.
Lorinyo said many people are suffering from malaria and coughs and are all referred to Kimatong centre for treatment.
"People are coming in big numbers to Kimatong and Napak to seek medical help but Napak has no health centre. We need the government to send drugs not just first aid alone, they should also send drugs for injection because my people here are all being referred to Kimatong," he urged.
Commissioner Lorinyo also lamented the long-distance patients have to walk to access health services, saying extremely sick people end up dying before reaching a health facility.
"Some of our villages like Kirenge up to Kuduli, the distance is far and if one does not hurry, they can die. Even Kali and Suhuro are far," he added.
The local official called on nongovernmental organizations dealing with health issues to assess the needs and address the challenges in the health sector.