Kiir to announce 24-month extension of transitional period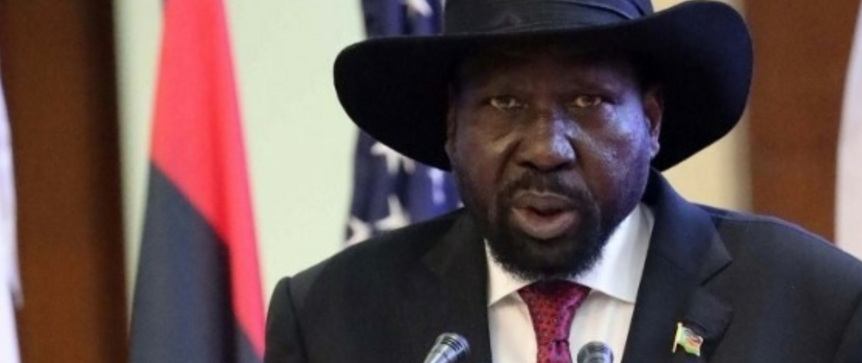 South Sudan's President Salva Kiir plans to announce a 24 months extension of the transitional period and a roadmap, multiple sources said.
The transitional period in South Sudan began in Feb 2020, but the 2018 peace agreement's key provisions remain largely unimplemented.
General elections are scheduled to be held 60 days before the end of the transitional period, which is in December 2022, yet many requisite laws are pending. 
The parties recently formed a technical committee tasked with developing a detailed roadmap to move the country out of transition and lead to free and fair elections.
Speaking to Radio Tamazuj this evening, the sources said political leaders have already agreed on a 24-months roadmap for the country to exit the three-year transitional period.
"The high-level technical committee comprises all parties to the peace agreement has set the extension of the transitional period at 24 months, to be counted from 22 February 2023," one of the sources said.
"The parties have agreed, and the president will announce the agreement reached on the extension of the transitional parties. The parties reaffirmed their commitment to implement the critical benchmarks," he added.
Edmund Yakani, the Executive Director of the Community Empowerment for Progress Organization (CEPO), which promotes civil society values, called on the parties to form a high-level ministerial committee to implement the critical tasks of the agreement to ensure smooth coordination.
"This is an idea we gave the parties, and they have accepted it. The high-level committee will have a role in the implementation and will present a monthly report to the presidency on the status of key provisions of the agreement," Yakani said.
The renowned civil society activist said what is needed is resources and a visible commitment by political leaders to take the necessary steps for the country to exit the transitional period.
"We need the unified forces to be graduated before December 2022, and there is a need for the national legislature to pass the laws because there are important pending laws that need to be passed before this year," he said.
According to Yakani, what is required is not only the technical preparations for upcoming general elections but also an appropriate environment for political parties, civil society and the media.
"We also want the parties to the peace agreement to implement the chapter on justice before the end of this year. So I can confirm that as civil society, we have been involved in discussions on the roadmap," he said.