Kiir sets up committee to resolve Jonglei communal violence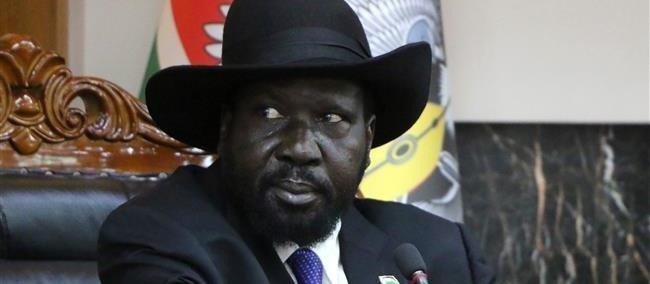 File photo: South Sudan President Salva Kiir
President Salva Kiir on Tuesday issued an order forming a 13-member committee with a mandate to resolve the ongoing intercommunal conflict in Jonglei state and Pibor Administrative Area.
The Greater Jonglei region is plagued by recurring intercommunal tensions involving the Dinka, Nuer and Murle communities. The cycle of violence is often accompanied by cattle raids, child abductions and other revenge-inducing crimes.
According to reports, armed men from Jonglei State have recently marched toward Murle villages in Pibor with intentions to launch attacks.
Kiir has tasked the high-level committee to arrange for a consultative meeting with community elders from Jonglei and Pibor Administrative Area with the view to contain the security situation there.
The South Sudanese leader also tasked the new mechanism to identify the root causes of intercommunal violence and organize a peace conference between communities in the areas affected.
Kiir said the committee should invite all stakeholders in a bid to ensure lasting peace between the two areas. The president asked the committee to ensure the provision of relief and food aid to the affected communities.
Kiir appointed Vice President James Wani Igga to lead the committee. The committee is deputized by Daniel Awet Akot, a former presidential adviser on military affairs.
Other committee members include Minister of Interior, Paul Mayom, and Daniel Abocha Ali. Representatives of Bor South, Duk Padiet, Duk Payuel, Twic East, Waat, Akobo, Pibor, Fangak and Ayod areas will also be included in the committee.
The committee is expected to report back to Kiir within 21 working days from June 23.
David Shearer, head of the UN Mission in South Sudan (UNMISS), told Radio Tamazuj last week the security situation in the Greater Jonglei region was still tense and could result in many people being killed.
Shearer emphasized on the importance of long-term developmental plans in order to address the intercommunal violence in the Greater Jonglei region.