Kiir sacks two Equatorian governors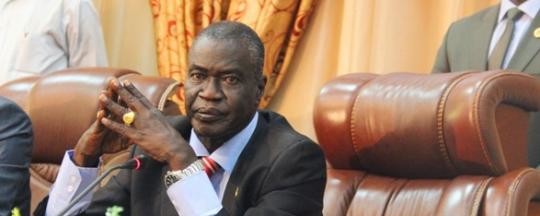 South Sudan's President Salva Kiir Mayardit has issued presidential decrees this evening sacking Central Equatoria State Governor Clement Wani Konga and Western Equatoria State Governor Joseph Bangasi Bakosoro.
Kiir also sacked Warrap State Governor Nyadang and Upper Nile state Governor Simon Kun. The decrees were read over South Sudan Television SSTV this evening.
Separately, Salva Chol Ayat, acting caretaker governor of Northern Bahr el Ghazal was also replaced. Kiir appointed Northern Bahr el Ghazal Police Commissioner Akot Deng Akot as the new governor of the state. He is a political ally of Paul Malong, SPLA Chief of Staff.
Deputy Warrap State Governor Akec Tong was made the new governor of Warrap.
SPLA Deputy Chief of General Staff for Moral Orientation Lieutenant General Chol Thon was named the new governor of Upper Nile.
Article 101 of South Sudan's constitution gives Kiir the power to "remove a state Governor and/or dissolve a state legislative assembly in the event of a crisis in the state that threatens national security and territorial integrity." He may also appoint a caretaker governor to serve for up to 60 days.
Central Equatoria Governor Konga was replaced by a caretaker called Ali Juma, former Commissioner of Terekera Country and now a member of Parliament. Bakosoro was replaced by Major General Patrick R. Zamoi.
File photo: Clement Wani Konga