Kiir's office denies report on increasing executions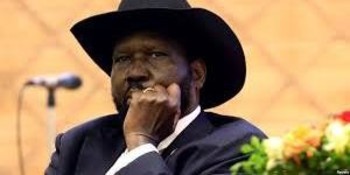 South Sudan government on Monday denied a rights group's report on increasing state-sanctioned executions in the country.
The President's spokesman, Ateny Wek Ateny, told Radio Tamazuj that the government put a moratorium on executions and President Kiir has not approved any executions since independence.
"No prisoner was executed since our independence in July 2011, so if there were prisoners executed they were executed in accordance with the Sudanese law before independence in 2011," he said.
He pointed out that the death penalty will depend on the permanent constitution-making process." South Sudan government cannot carry out executions because it has signed the international charter," he said.
"I can say that what was reported by Amnesty International is untrue," he added.
The international rights group Amnesty International said in a new report on Friday that the world's youngest nation has carried out more executions this year.
The group further said the government has executed seven people, including one who was a child at the time of their offense.